Blue Jasmine
by Kashmira Sheth is an amazing book about the difference between two cultures. When almost -13-year-old Seema moves to America from India with her father, mother, and little sister Mela, she doesn't know what to think. She misses her cousin, Raju, and her friends. And she can't stand Carrie, a mean girl. But she likes her new house and her new friends, especially Ms. Milan, whose like a second grandma to Seema and Mela. Everything seems different- no one celebrates Diwali (the Indian festival of lights) or eats 'real' sherbet. (In India, sherbet is punch.) And Americans use such funny phrases! Will Seema ever feel at home?
I liked this book because it explains how people coming from another country to America feel. It also taught a lot about Indian culture,foods,people, places and holidays. For example, in the book , Seema attends an American Thanksgiving and is amazed by the story of the Pilgrims. We usually think that everyone must know stories like that. So, this book as taught me to not assume that everyone knows something- instead,explain it. I really enjoyed this book and I think you will too.
Flag of India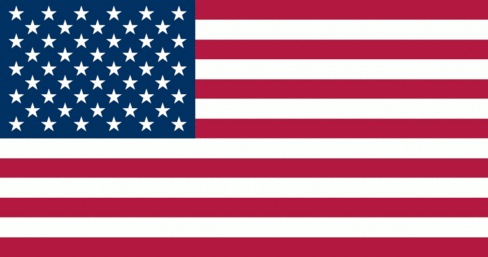 USA flag.
image from http://ia700805.us.archive.org/zipview.php?zip=/25/items/olcovers54/olcovers54-L.zip&file=544602-L.jpg
I've also been learning about William Carey, an missionary to India in the eighteenth century. He was t
he youngest of the five children of Edmund and Elizabeth Carey, who were

weavers. William is known as the "father of modern missions", because he was interested in saving the lost at a time when no one cared much about that. In fact, at a ministers' meeting in 1786, he raised the question of whether it was the duty of all Christians to spread the Gospel throughout the world, as he believed it was. J. R. Ryland is said to have told him: "Young man, sit down; when God pleases to convert the 'heathen', he will do it without your aid and mine." How sad. However, this didn't stop William Carey! He tried to stop the unfair caste systems, and converted many to Christ.
He translated at least a part of the Bible into 32 Indian dialects! William Carey once said: "
Expect great things from God.
Attempt great things for God."