We went to the Historic Aviation Memorial Museum in Tyler, Texas with our home school group, and I had a great time! I would like to share some of the wonderful things I learned about. They told us about balloons being used during the Civil War to spy on troop movements, I even learned the history behind this artwork, which I have hanging in my room: (you'll have to go to the museum to learn the whole story)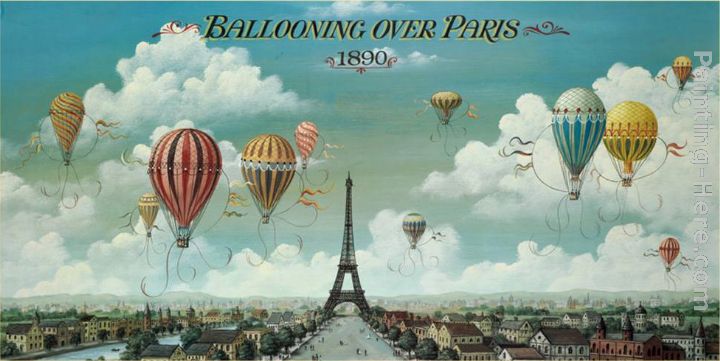 Next, we learned about blimps and early fighter planes used in WWI. All of the old blimps weren't very safe, but they looked really fancy flying through the air! In this section we learned more about early airplanes and they even have a sample of the fabric, yes fabric, that they used to cover the planes with instead of metal.
Then we went to the WWII section of the museum. It is the largest section and has a lot of memorabilia.
One of my Grandmother's friend's aunt, Ruth Helm, was a W.A.S.P, a woman aviator in WWII. It was really interesting to learn about her. My grandmother was very excited to see her recognized at the museum. That's Ruth Helm in the above picture...

Our docent (volunteer tour guide) was awesome. He told us about when he was in the Navy he had to take tests on airplane shapes that were flashed on a screen. Judging by their shape, he had to tell if it was friend or foe. He served on a Navy aircraft carrier and had wonderful information about the items in the museum. It was great to hear about the personal stories he told.
Uniforms
Some of the uniforms in the museum were donated by family members of veterans. You can tell the donated ones because they have the name on them.
Our docent's favorite plane. At first glance you think it is broken, but he told us the wings fold up so they can fit more planes on the aircraft carriers. They use huge elevators to raise and lower the plans. He told us if the plane has a pole under the tail with a hook on it, it most likely was able to land on an aircraft carrier. The pole and hook would catch on a cable to help slow down the plane so that it could land safely.
Commercial Airline history
My brother wanted to take this one for a spin but they caught him before he could get started.
Here's the address, you should visit this museum for your own personal tour and walk in history! You might see me and my family there because we are going back soon.